Vista Paint to pay injured workers nearly a million dollars for exposure to toxic chemicals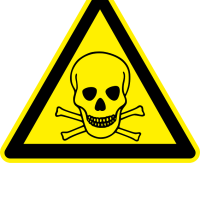 A review of the news shows that Vista Paint, a company we have successfully represented injured workers against, has another claim against them for a job related injury.
In this instance, the Orange County district attorney's office had to get involved.  According to the article in the LA Times, Vista Paint, allows their workers to handle toxic chemicals in an unsafe fashion.  Without proper ventilation, using these dangerous chemicals can result in cancer or death.  Sadly, two of the workers handling these chemicals at Vista Paint Fullerton plant were seriously injured.  Vista Paint agreed to pay $950,000.00 in penalties, investigative fees, and charitable contributions as a result of their dangerous actions putting workers at risk.
Here at the Law Offices of Sef Krell we assist workers with just these kinds of claims.  Please contact us if you have had an on the job injury.