New Law Hopes to Improve Medical Provider Networks for Injured Workers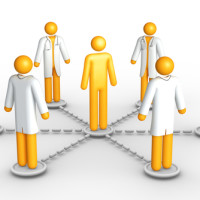 If you are injured on the job, notifying your employer of your injury starts the ball rolling regarding your California workers' compensation benefits, which can help pay for your doctor bills, among other things. Problems can quickly arise, however, when you try to see a doctor. A new law aims to fix those problems.
The problems center around Medical Provider Networks, or MPNs. If your employer or its insurer has established or contracted with an MPN, then you may have to see a doctor who is in the MPN rather than a doctor of your own choosing. Unfortunately, many people have experienced frustration when they call a doctor in the MPN, only to find out that the doctor does not accept workers' compensation patients, or even that the doctor is no longer practicing. If you do find a doctor who is actively participating in the network, often they are backed up and not available to see you within a reasonable time frame. It has also been difficult for injured workers to find a doctor in the MPN who practices in the particular specialty related to their injury.
SB 863, which passed into law last September, addresses some of these issues by making several changes to California Labor Code section 4616. First of all, in order for a treating physician to be included in an MPN, the doctor must affirmatively acknowledge that he or she is a member of the network. Also, every MPN must include a Medical Access Assistant to help injured workers find available doctors and schedule appointments. MPNs are required to include physicians primarily engaged in the treatment of occupational injuries, and treatment is to be readily available at reasonable times.
As before, not every worker is required to choose a doctor from within the network. Under the new law, disputes over whether an employee must use the MPN or not should be resolved more quickly than they were in the past.
New Workers' Compensation Law Still Not Fully in Effect
Many of these changes do not go into effect until January 1, 2014. In the meantime, if you are having trouble getting in to a qualified doctor, there are still steps you can take to make sure you are treated competently and in a reasonable time. In Los Angeles and southern California, contact the Law Offices of Sef Krell to protect and assert your rights under California workers' compensation law.