Commission Marks the 100th Year of California Workers' Compensation Law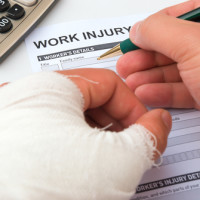 The Commission on Health and Safety and Workers' Compensation (CHSWC) is recognizing the 100th anniversary of California's workers' compensation law this year. The foundation of today's laws protecting the rights of persons injured on the job to receive compensation for their work-related injuries was established 100 years ago when Chapter 176 was enacted by the legislature as the "workmen's compensation, insurance and safety act." The law was enacted in 1913 by the Fortieth Session of the California Legislature and went into effect on January 1st, 1914.
The CHSWC has posted a copy of the original 1913 legislation on its website, and the Act can be viewed or downloaded from there. The law is quite extensive, as the 50-page document posted online attests. Still, there has been no shortage of amendments both major and minor to the law in its 100-year history. Just last year, Senate Bill 863 effected major changes to California's workers' compensation system, touching everything from permanent disability benefits to supplemental job displacement vouchers and the process for establishing a claim. The impact of SB 863 is still being felt as different provisions of the law continue to go into effect.
The CHSWC is a joint labor-management body created in 1993 to examine the state's health and safety and workers' compensation systems and recommend changes as needed to prevent industrial injuries and occupational illnesses and make workplaces safer. CHSWC also administers worker safety and health training in addition to its roles in studying and reporting on health and safety in the workplace.