California Voters May Get the Chance to Raise Medical Malpractice Caps on Damages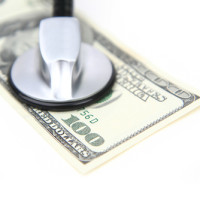 If Consumer Watchdog California is able to get the required number of signatures to qualify for the 2014 ballot, it may be able to put the question before the people of California whether the cap on noneconomic damages in medical malpractice cases should be increased.
Currently in California, a person injured by a doctor's incompetence or medical negligence cannot recover more than $250,000 for noneconomic damages, which are the damages awarded to compensate people for pain and suffering, as well as for the decline in their quality of life which may result from disfigurement or a physical impairment. This cap on damages was put in place back in 1975, when the Medical Injury Compensation Reform Act (MICRA) was first enacted.
While the costs for everything have increased due to inflation in the nearly 40 years since MICRA was passed, the dollar value of the damages cap has never once been increased or adjusted for inflation. In fact, if one looks at the Consumer Price Index over time, some quick calculations will show that $250,000 in 1975 dollars is worth only about $58,000 today. Is this a fair amount to compensate for a person's pain and suffering brought on by substandard medical care?
Preserve the Rights of Juries to Help the Injured
The objective of the initiative petition currently circulating is to adjust the damages cap for inflation, which would bring it to around $1.1 million. The founders of our country and our Constitution trusted in the jury system to decide what is fair in civil cases such as personal injury, but doctors and their insurance lobbies have tied the hands of juries to do just that. If we have to live with caps on damages, they should at least be increased from time to time to give at least some measure of value to the people whose lives are torn apart by a doctor's medical negligence or incompetence.