AMEs and QMEs: What They Are and What You Need to Know About Them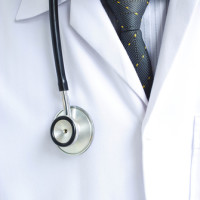 A Qualified Medical Evaluator (QME) is a physician who has been certified by the California Division of Workers' Compensation (DWC) to conduct medical evaluations. An exam by a QME is used to settle certain disputes over the medical aspects of your claim. After your initial visit with a doctor, you and the claims administrator may disagree over issues such as:
Whether your injury was work-related or not
Whether you need to be treated for you injury, and what the proper from of treatment is
Whether your injury requires you to take time off from work in order to recover
Whether or not you should receive a permanent disability rating
If you have a dispute over an issue like the ones above, or if your claim is denied for medical reasons, either you or the claims administrator can request a QME. The DWC provides a list of three doctors, and one doctor is selected from this QME panel to perform the exam. The QME process is different from the Independent Medical Review process established to resolve certain disputes over a utilization review decision and other treatment decisions.
Choose Your Own Evaluator with an AME
If you are represented by an attorney, you do not necessarily have to go through the process of selecting a QME from the panel provided by the state. Instead you can use any doctor of your choosing to perform the exam, provided that both you and the claims administrator agree. A physician chosen this way is known as an Agreed Medical Evaluator, or AME. An evaluation and report by an AME is used the same way as one created by a QME.
A medical exam involves both medical and legal issues, and it is proper to think of any exam as a medical-legal exam rather than purely a medical exam. It is therefore important to have an experienced California workers' compensation attorney involved whenever any such exam is being considered. In Los Angeles and Southern California, contact the Law Offices of Sef Krell in Encino for sound advice and effective legal representation on your workers' compensation claim.